"Susan is an exceptional coach. Family dynamics requires specific understanding and skills and Susan is clearly highly knowledgeable in this area. After our first session I had massive breakthroughs and every single session after that. She is gentle in her guidance, to the point, deeply understanding and non-judgemental whilst expertly guiding you to where you want to be. What I love most about Susan is that she knows that this isn't just about creating more conscious relationships but that it's such a vital part of personal growth and creating an exceptional new generation based on taking full responsibility for our role in our relationships, how we want to show up, how we want to contribute and what we want, or don't want, to pass on to our children.
Thank you Susan for the amazing work you do, I highly recommend you to everyone!"
"When my whole life became rearranged and I felt like I was really being tested in a trial by fire. Susan was like an anchor holding me steady while I put out fires one by one.
I had suffered loss of both parents and was also dealing with a 22 year marriage break up and didn't know who I was anymore. In shock, disbelief and on the verge of a total breakdown, Susan gently guided me to calmer waters and stayed close by me until she knew I would be able to navigate the onward journey alone.
What struck me most about Susan's way of working is that she is completely instinctive, she allowed me to rant and rave, holding the space until I was able to make sense for myself of what I needed to do next and she sensed when I was really stuck and would then through in depth discussion help me to find the answers that at first were not clear. Susan is a very nurturing and empathic person who has a natural affinity with her clients, she is honest and humble and very able to draw from her own experiences and wisdom in order to help offer more insight and clarity to a situation.
My life and my view point completely changed from the start of our work together and is on-going. Susan still helps if I am stuck on issues or feel a bit blocked. I was able to start to gather all of the fragmented parts of myself and put myself back together in a much stronger way. My self-confidence has improved tenfold and I am now able to make so much more sense of my journey past, present and future now.
I would highly recommend Susan to anyone who needs coaching, guidance or support making decisions as what she is able to offer will be totally invaluable. I remember saying to her that if I were on death row and had to call someone it would be her as I trust she would know exactly what would be needed to ensure I had a much calmer smoother transition to the next world knowing all would be ok."
"I would highly recommend working with Susan if you have a relationship that needs some attention.
Before working together, i was feeling frustrated, disappointed and lost with one of my key relationships in my life. I was feeling deeply saddened and unsupported and really didn't know how to handle the situation. I thought it was about me! My main tactics for coping were avoidance or denial.
I was so impressed with how easily Susan was able to help me flip the situation on its head, reframe things in a positive light, understand how the other person might be feeling and to take useful lessons from it. She understood me immediately and was able to encourage and support me without making me feel silly at any point.
I can truly say that although things aren't perfect, with Susan's help I am now able to see things in a totally different light and can control how I feel about and react to situations. It's been utterly transformational and I can't thank her enough"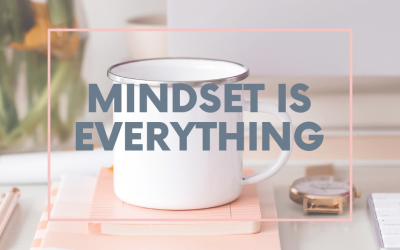 Being in business for yourself is the biggest self development program that you are ever going to put yourself on there's no two ways about it. Your business is not just about the product or service that you provide, it's also about the journey you personally go on in the process of achieving your goals uplevelling in your business. Use these 5 simple steps to start your day the right way.
read more